For the third game in a row, the Chicago Bears will avoid a star offensive player for their opponent, as New York Jets running back Bilal Powell has been placed on injured reserve.
Powell, who injured his neck in the team's loss to the Minnesota Vikings, was the Jets' primary third down running back this season, rushing for 343 yards and racking up 110 more receiving yards for the squad.
The bulk of the Jets' run game will now go through Isaiah Crowell, who has rushed for 459 yards and five touchdowns so far this season.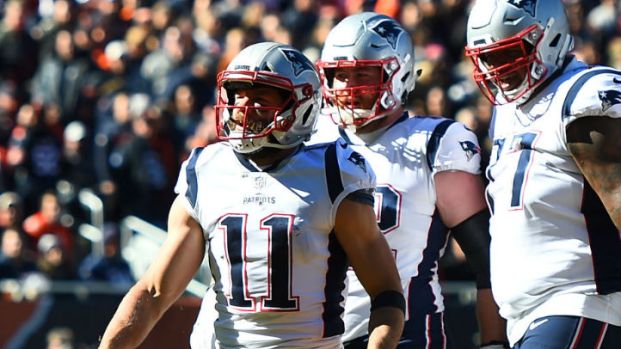 Patriots vs. Bears: Week 7 in Photos
The Bears ended up facing a back-up quarterback in their Week 6 loss to the Miami Dolphins, as Brock Osweiler played in place of Ryan Tannehill. The Bears also dodged a matchup with Rob Gronkowski in their Week 7 loss to the New England Patriots, as the big tight end came down with a back injury that kept him out of action.