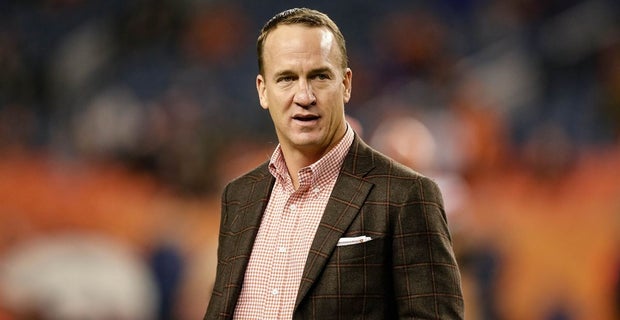 Peyton Manning's endorsement for Adam Gase as head coach of the New York Jets held a lot of klout in the minds of Jets acting owner Christopher Johnson and Mike Maccagnan. Anytime a legendary quarterback speaks, people listen. While some felt Manning may have been overstepping his boundaries by making a recommendation for Gase, it's simply a case of No. 18 touting his former offensive coordinator's abilities.
So that begs the question, should Gase return the favor and offer Manning his vacant offensive coordinator job? Afterall, Manning served as a major adversary during his years as the Colts and Broncos quarterback, so he'd been in a familiar spot trying to foil Tom Brady and Bill Belichick. Even go back to the 2003 season and before that when the Colts were in the AFC East, Manning had some classic battles with Brady and company.
So while it would behoove Gase to offer Manning the position to get his feet wet in the coaching ranks, the surefire Hall of Famer will likely follow the path of John Elway and join a front office sometime in the near future. Manning was a tactician at the quarterback position and would do wonders for Sam Darnold's development, but he hasn't shown a desire to get into coaching just yet.
Nonetheless, Gase should at least offer him the offensive coordinator, associate head coach role to entice him to join the Jets staff. Gang Green needs an experienced quarterback coach to guide Darnold through the next phase of his young career. It might be a pipedream for Jets fans to envision Manning as Gase's right hand man and Darnold's tutor, but it's a conversation that's worth having between the Jets current head coach and Manning.
For the time being, Gase is still on the hunt to fill out his staff. In Miami, Gase would call his own plays, so while the offensive coordinator is an important spot to fill, the role would be more about teaching Darnold the system and helping him develop a comfort level with the plays and schemes. New York has a lot of work ahead, and while Gase said at his introductory press conference that he's not going to rush to judgement to fill out his staff, there is a sense of urgency to have all the pieces in place before the team starts to dig into the upcoming NFL draft and free agency period.
Many of the big name coaches have already signed on with various teams, so Gase's options are dwindling. If Manning accepts the opportunity to join Gase's staff, it could be the best thing that has happened to the Jets for a while. Darnold would be fortunate to have an all-time quarterback to emulate, and a class act to follow off the field.